It's been an incredible few weeks since our last Coaching update
Here is a flavour of what some of the dazNbone stable have been up to (and why we are so proud of them)
James Ellis Spartathlon Auto Qualifier
We at camp dazNbone are super excited to be coaching our life-long friend James Ellis. James has quite a unique story to share. He has now finished Spartathlon four years in a row (one of only two British runners to have ever done this - with our friend Ian Thomas) and one of only a few runners ever in the history of this iconic ultramarathon. As you can imagine James would love to make that "5 out of 5". His dilemma is that the race to get a place in Spartathlon is getting hotter every year. Last year 12 of the 25 British Team places went to those runners who had an 'Auto-qualifier'.
As such James has embarked on a 3 months plan to target the 24 hour race in Athens January 2019 as his "Spartathlon AQ" challenger and daznbone are pushing him to his limits to try and get in the zone for this.
James is on a series of tough "Back to Back" runs where typically a 2-3 hour Day 1 run is followed by a next day slow (24 hour pacer) from anywhere between 3-8 hours.
Jeff Strachan Dubai Marathon..
Jeff has just blown us away with his continued determination. A very keen footballer until his late 30s and having finally succumbed to the realisation that twisting and turning isn't so good on a body beyond a certain vintage, Jeff is a relative newcomer to the sport.
Jeff has been inspired to run partly by his experiences crewing us at ultras, and realising that this beautiful world of running is very accessible to all. Having dabbled in 5ks and 10ks he has very bravely thrown his hat into the marathon ring and will run his debut marathon in Dubai at the end of January 2019.
daznbone have been planning and monitoring Jeff's training since mid September and we are very excited with his progress. He's probably our most consistent athlete and his fitness graphs on Training Peaks are a work of art. Jeff has been cleverly using a steady build-up of low key races in Dubai (where he lives and works), going through 10k and 10 mile trail races up to a recent half marathon where he was so so close to busting the 2 hour mark.
We're delighted with Jeff's build-up so far and can't wait to see him take on the Dubai marathon.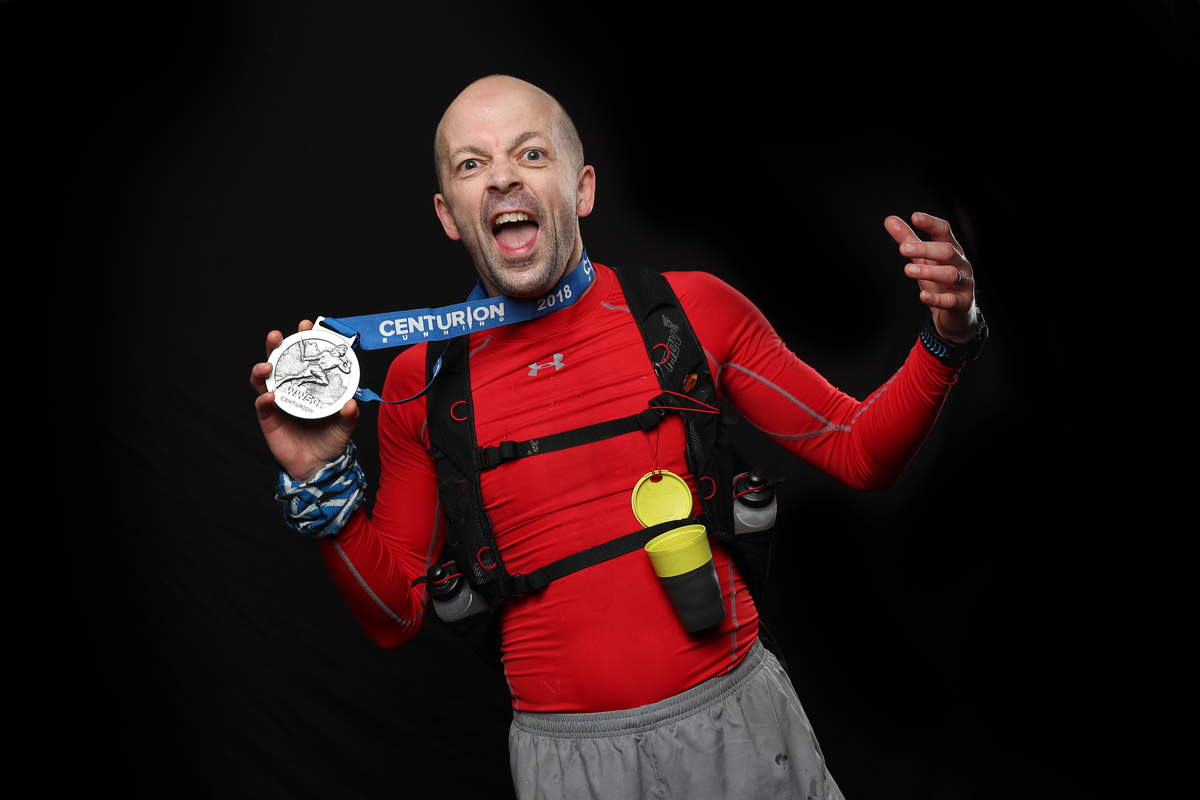 Allan Anderson has embarked on his own Spartathlon journey….
As huge officiandos of the great Spartathlon event we are very proud and excited that Allan has chosen to work with #daznbone to get himself prepared to enter and complete it. Allan is under no illusion. This is going to take a good season and a strong progression of his running. We are already analyzing which on the calendar of 2019 ultra would be the best ones for Allan to attempt his first ballot-entry qualification mark. As someone who is already capable of running quicker over shorter distances we may well look at a combination of faster 100km type races (Anglo Celtic Plate) or the current Sparta dreamers favourite KACR.
Since joining us Allan has already got himself ready for Centurion events - Wendover 50mile Autumn ultra (see picture with long-time buddy Trevor Lee Poole) Allan finished in a credible 65th with 11 hours 03 minutes)
Justin Missingham & Luke Campbell
After completing their 16 weeks training plan Justin & Luke were ready to take on their first marathon - the iconic New York City Marathon. For those that don't know the NYC marathon is actually quite a gnarly beast - it's hilly for one and the autumn date means that it can get quite cold - this year temperatures really dipped when the sun went down and Luke pretty much ended up hyperthermic! Throughout their training Justin and Luke faced a series of difficult challenges. Justin was often working night-shifts in the film-editing business and this meant that he would do runs either side of his shift - not ideal times either during the day or in terms of body-clock cycle. The chaps were raising money again for the brilliant Movember charity - Luke was diagnosed with prostate cancer in 2017 - with brilliant support from loved ones the chaps have really put their heart and souls into following the training as well as they could.
Following a brilliant 5 hour finish both Justin & Luke have expressed a desire to keep their running and fitness up and daznbone has no doubt that the 5 hour mark will be smashed in their next attempts - awesome work amigos.